Transaction Processing
Upgrade to a state-of-the-industry EDI solution or tweak the one you have.
User-friendly websites and portals expand front-end engagement while tightening operational processes.
Every transaction counts when you're managing claims volume by the millions. As one of the nation's largest EDI gateway operators, our processing abilities have been tested by the billions.
We communicate readily with direct-billing providers, major clearinghouses, datacenters and other vendors using a wide range of inputs and outputs including ASC X12. With real-time and near real-time translations, our customized solutions handle every aspect of claims from acknowledgement and reporting to advanced clinical editing and encounter data processing.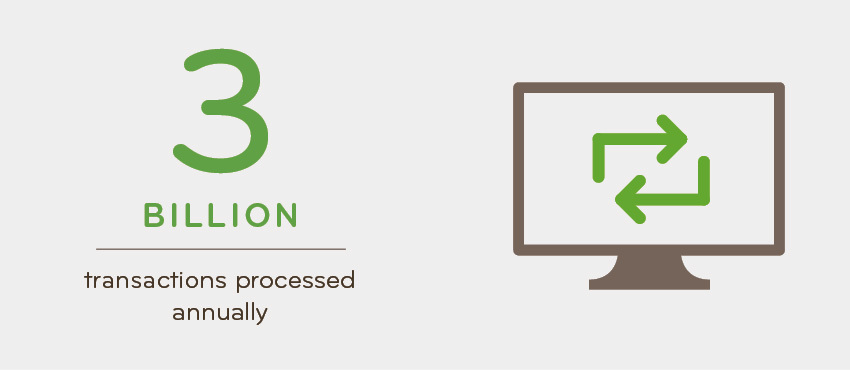 The entire process is fortified by fail-over safeguards and sophisticated monitoring that ensure compliance and reduce errors. What's more, our knowledgeable, cross-trained technical support agents are always just a phone call or email away.
"We've transformed what were time-consuming, manual processes prone to human error into secure automated processes."
Paige Easley Chief Information Security & IT Compliance Officer