Testing
Software and systems are battle-tested before they see the light of day.
An agile approach to testing, tailored to all stages of the software development lifecycle, ensures that your systems achieve superior outcomes.
With a proven history in both web and host environments, our beta and regression testing verifies that new software and system changes are working correctly and meet requirements before they're released.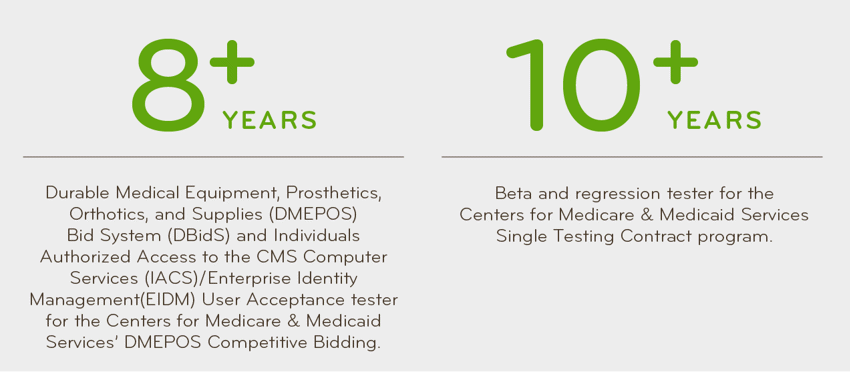 In addition to understanding the intricate networks and interfaces that link your claims and other processing systems, we have experience maintaining them. When testing, we do more than merely report problems. Our technicians are proactive in helping identify problem codes and frequently offer solutions to the maintainer.
"Proven testing experience with unmatched STC program knowledge result in high quality production implementations."
Cynthia Lucas STC Systems Manager