Data Analytics
Your data can prevent errors, root out fraud and save you money.
Millions of data points can be aggregated into clear reports that guide both your organization's action and reaction.
Our 50-terabyte statistical analysis data warehouse (SADWH) supports data collection from many applications in a wide range of formats. The quickly scalable SADWH provides trend, aberrancy and utilization pattern detection data analytic capability. Every year, we generate millions of aggregate records within multiple schemas to fulfill standard and ad hoc reporting needs for predictive modeling, cluster and changepoint analysis, forecasting, similarity analysis and more.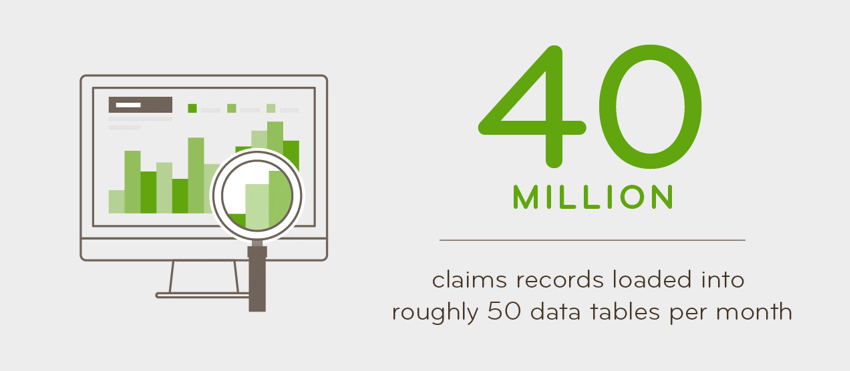 Extensive data exploration, statistical analysis and analytical techniques greatly reduce improper payment errors and assess program effectiveness. They also address vulnerabilities, protect federal dollars and promote provider compliance. Our analysts use SAS®, SAS Enterprise Miner®, SAS IntrNet®, R, ArcGIS and Business Objects to perform data mining and exploration. We use advanced sampling methodologies that are a legally accepted approach for investigating suspicious billing practices. From identifying epidemiological trends to uncovering system abuse, we'll review the numbers to respond to sensitive, specific requests.
"We strive to produce data analytics which provide information for decision making and create operational efficiencies. Our goal is to support operational units in ways that makes them more efficient and effective in their work."
Alex Delage Director, Specialty Contracts and Statistical Analysis