Web & Portal Development
Make your website work to everyone's advantage.
User-friendly websites and portals expand front-end engagement while tightening operational processes.
Our experienced web developers and IT specialists create customized, feature-rich online portals that engage and empower your customers. We utilize industry best practices like user-centered design to create modern hubs for seamless, 24/7 access and two-way communication. Provide secure access to self-service tools and claim information — protected by advanced encryption and firewalls — so your customers can access what they need, when they need it.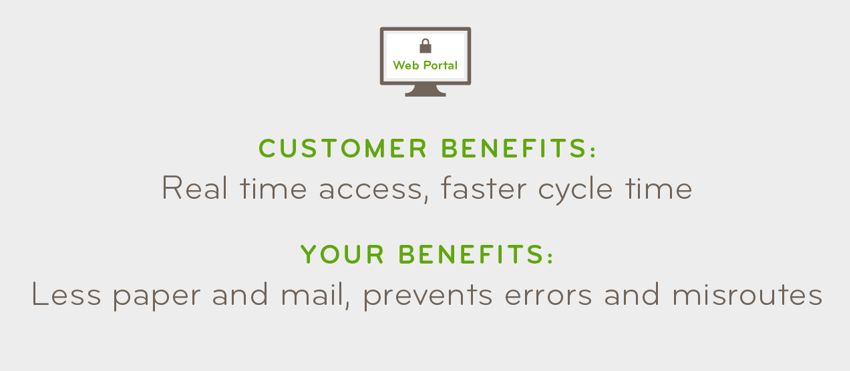 As customers enjoy an intuitive online experience, you'll be positioned to make operational improvements across-the-board. Use digital interactions to reduce user cycle time, eliminate dated paper processes, and prevent postal lag time. With digital interactions, forms can be fed directly into workflow for greater efficiency and fewer errors.
"We're proud to deliver a product or service that exceeds the customers' expectations."
Stefania Mack Medical Reviewer