Community Initiatives
Giving back is an essential element of our corporate DNA.
Work that impacts an individual can also advance a community.
In every city where our associates work, we look beyond the office walls to respond to the needs of our neighbors. Our commitment begins with corporate community service efforts that collectively respond to crises and clothe and feed those in need.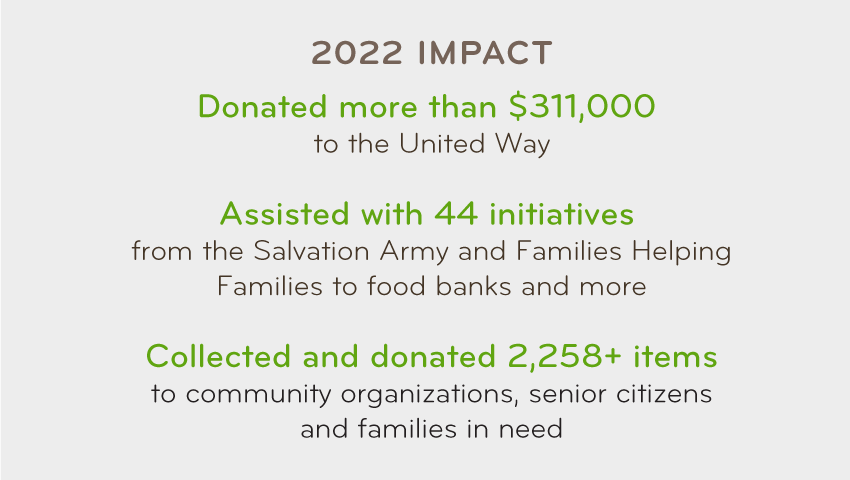 That higher standard of service is a value shared by our associates. Their desire to make a difference is shown in countless, heartfelt ways — through items donated, hours spent volunteering and resources gathered through fundraising.  We're proud of the impact our company has in the communities we serve. And we know it's all made possible by our people and the ways they impact the world around them.
"A commitment to community – you'll find that here. Our employees give generously of their time and resources for schools, food pantries, social services, and community organizations."
Joe Roof Vice President of Support Operations